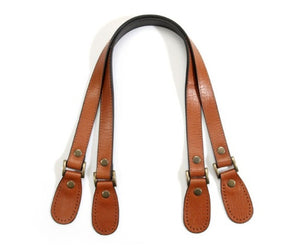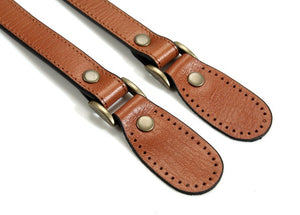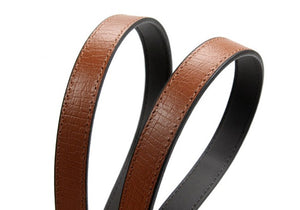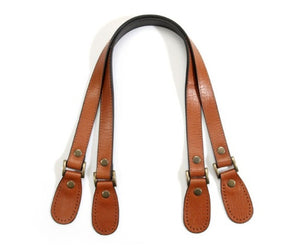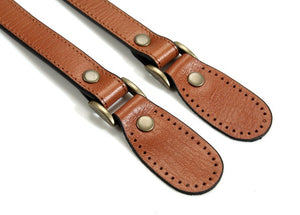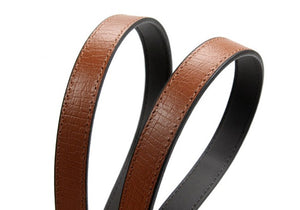 On Sale
23.8" byhands Genuine Leather Tan Purse Handles, Shoulder Bag Straps, Embossed Pattern (30-6001)
Manufacturer: Byhands Hand Craft (J Enterprise)
Material: Genuine Leather (Cowhide), Metal (Steel), Synthetic Leather
Length: 23.8" (60.5 cm), Width: 0.78" (2 cm)
Color:

Tan

Contents: 2 Handles (Pair)
Usage: Leather Bag Handles/Shoulder Bag Straps
UPC: 738759872707
A Genuine leather bag handle with a crack pattern fits well with handbags. Natural cowhide leather-crafted products must be aware of moisture and temperature. Pre-punched sewing holes. Antique style hardware. 
Use needles for leather for easier sewing. Genuine leather color naturally changes over time for a more stylish look. The inside of the handle is made with synthetic leather to prevent stretching.