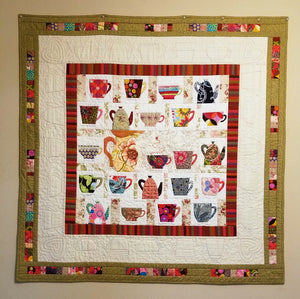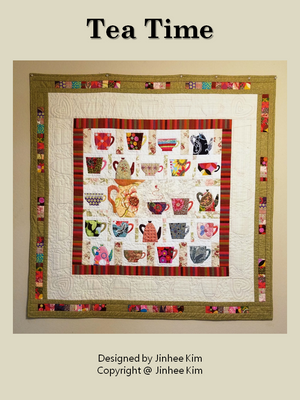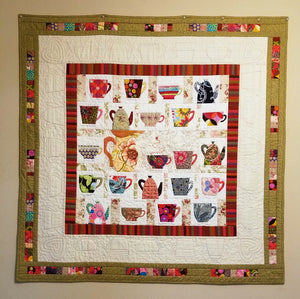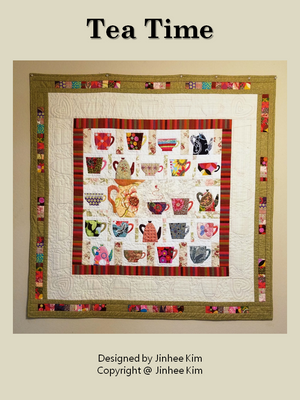 On Sale
[DIY Pattern] Tea Time - Wall Hanging Quilt
Designed by Handmade Genie
Finished Size : 39 1/2" X 39 1/2" (100cm X 100cm)
Difficulty Level: Advanced
Material needed to make Tea Time: 
  Fabrics
- 1/2y of Background Fabric for Cup Appliqué
- 1/4y for First Border (K, L)
- 3/4y for Second Border (M, N)
- 1/2y for Third Border (O, P)
- Assorted Scrap Fabrics for Cup Appliqué and Last Border Patch
- 1/8y for Sashing
- 1 ½y for Backing

 Beads
- For Decorate Cup Appliqué

 Batting
- 1 ½ y of Batting
Detail: Printed pattern, This uses applique and patchwork.
Tea Time quilt pattern makes a quilt that is a great beautiful wall hanging. The instructions have been written in easy-to-follow steps.
There is NO return & refund in the Patterns. [This is a Pattern, Not a Finish Product]