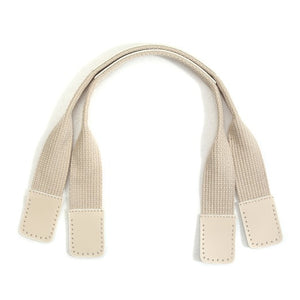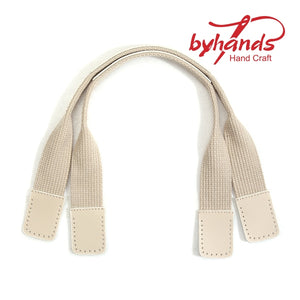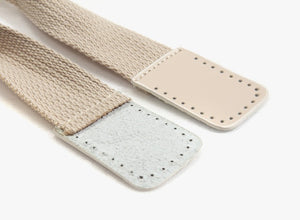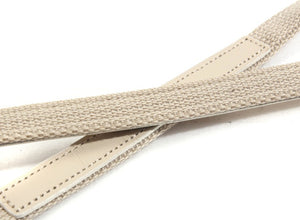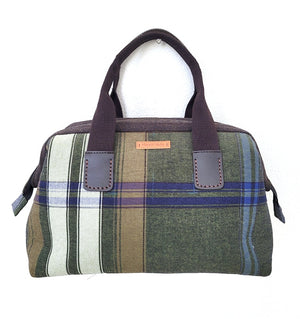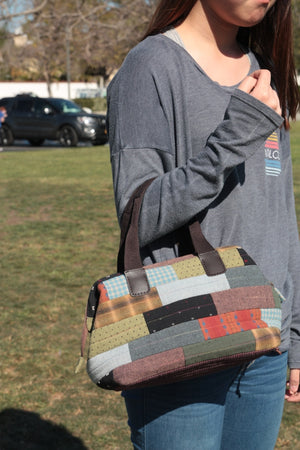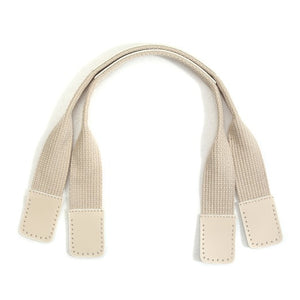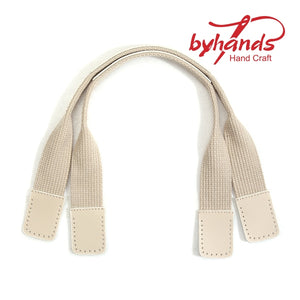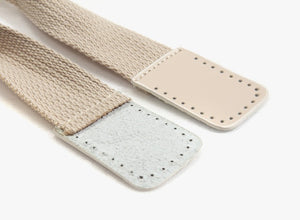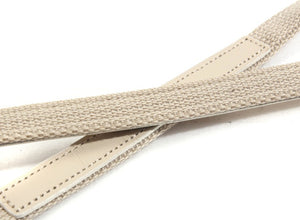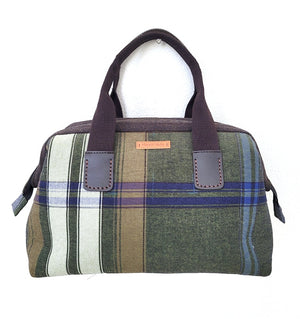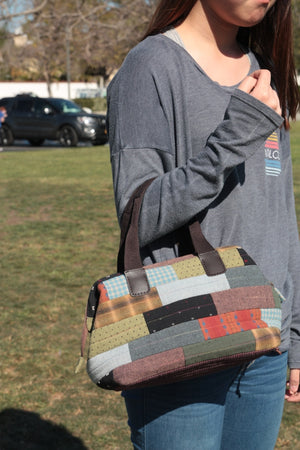 On Sale
17.7" byhands Webbing Purse Handles, Tote Bag Strap with Leather Tab, Beige (24-4503)
Manufacturer: Byhands H

and Craft 

(J Enterprise)
Length: 17.7" (45 cm), Width: 0.6" (1.5 cm)
Color:

Beige (Also available in Black and Dark Brown)

Contents: 2 Handles (Pair)
Material: Synthetic Leather, Polypropylene, Polyspan
Usage: Tote Bag Handles
UPC: 601968414979
The Handles for small bags and tote bags. Webbing strap handle with the leather tab. Pre-punched sewing holes.