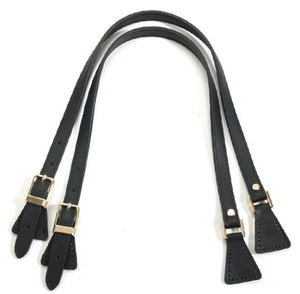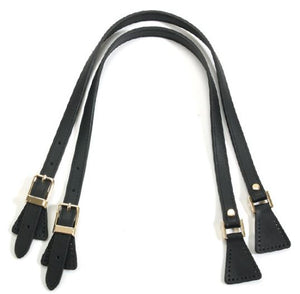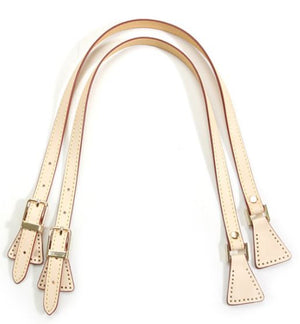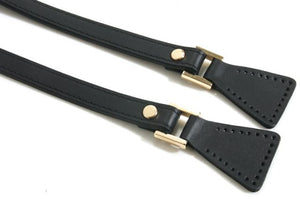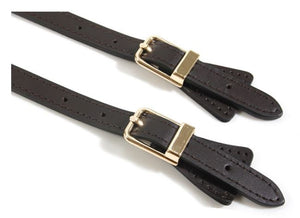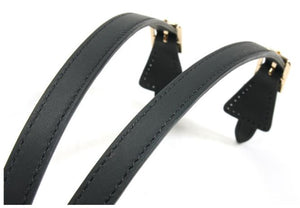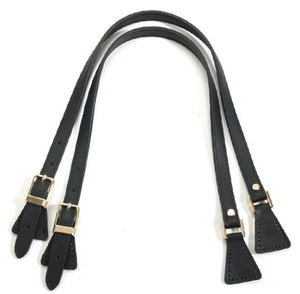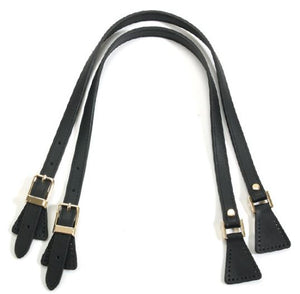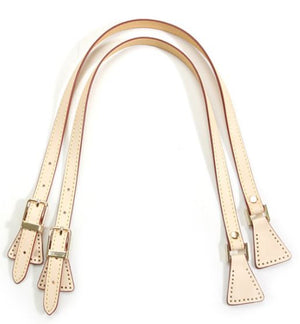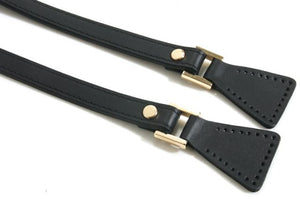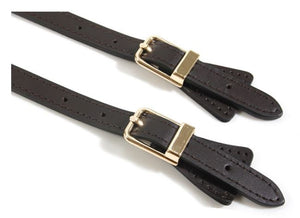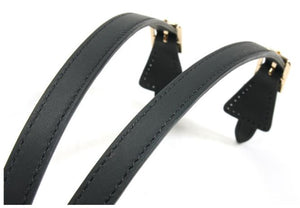 On Sale
24.8" byhands Genuine Leather Adjustable Buckle Shoulder Bag Strap Gold Style Ring (32-6402)
Manufacturer: byhands hand craft (J Enterprise)
Material: Genuine Leather (Cowhide), Metal (Steel), Synthetic Leather
Length: 24.8" - 25.6" (63 cm), Width: 0.6" (1.4 cm)
Color: Black,

Brown (Dark)

,

Ivory

Contents: 2 handles (Pair)
Usage: Leather Bag Handle/Purse Strap
Five openings for length adjustment. Gold style hardware. Natural cowhide leather crafted products must be aware of moisture and temperature. Pre-punched sewing holes. Use needles for leather for easier sewing.
Genuine leather color naturally changes over time for the more stylish look. The inside of the handle is made with synthetic leather to prevent the stretching.