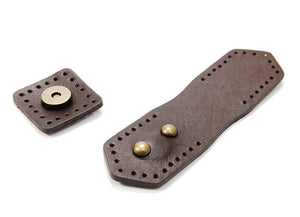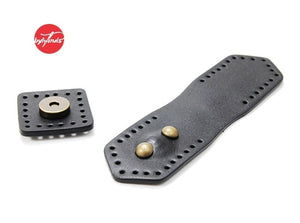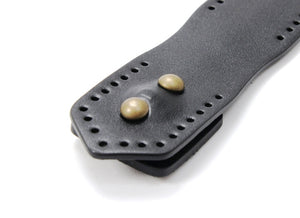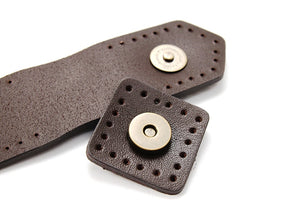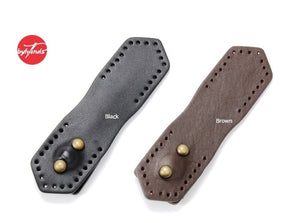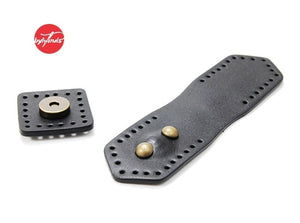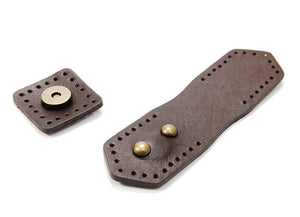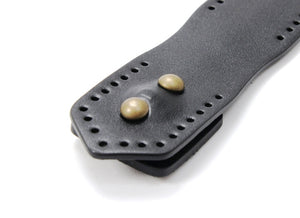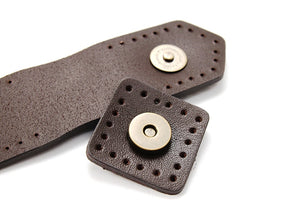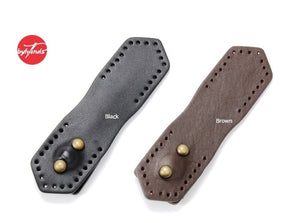 On Sale
4.9" byhands 100% Genuine Leather Magnetic Snap Closure (12-1202)
Manufacturer:

Byhands Hand Craft

(J Enterprise)
Material: 100% Genuine Leather (Cowhide), Magnetic
Size: 4.9" (12.5 cm), Width: 1.37" (3.5 cm)
Color: Black,

Brown (Dark)

Usage: Snap Closure
UPC: 685239870251 (Black), 738759873117 (Brown)
Made with high quality 100% genuine leather with magnetic snap closure, well suited for the big size of a bag. Snap closure good for purses and diaries. Pre-punched sewing holes. Use needles for leather for easier sewing.